Tumelo and Seccl work together to encourage investment platforms to better engage with investors via transparency and 'voting'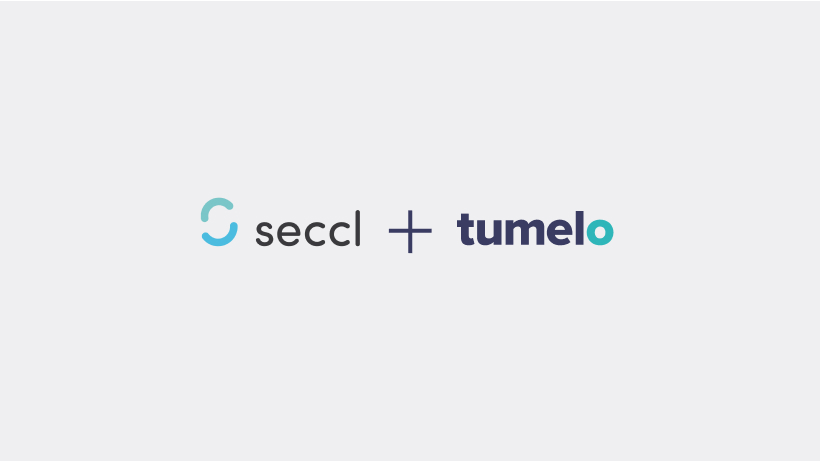 Tumelo, an impact-focused fintech, has teamed up with Seccl, the custodian and investment technology provider, to bring investment platforms closer to their end investors.
Building stronger relationships with investors, and promoting active ownership, better stewardship codes and practices are becoming crucial to the investment community. The partnership is the first step in providing an easier and faster way for investment platforms to integrate transparency and voting solutions within their propositions, and will see Seccl introduce new prospective platforms to Tumelo's shareholder engagement solution.
Commenting on the partnership, Will Goodwin, Co-founder and Commercial Officer of Tumelo said: "Investors are increasingly becoming inquisitive, wanting to understand what companies they own and influence some of the biggest decisions they make. These features are becoming table stakes for the everyday investor in this new, transparency driven market. This partnership gives that extra edge to investment platforms, advisers and investment managers to further strengthen their relationships with investors, provide better informed service, attract and retain more clients"
Seccl's technology and services help advisers and investment managers to operate their own investment platform – taking greater control of their business, improving the customer experience and reducing the client cost in the process.
Dan Marsh, Head of Customer at Seccl, added: "Tumelo is an incredibly exciting business. It has the potential not only to drive a whole new level of consumer engagement but also to fundamentally change the relationship between companies and their investors for the better – transforming our relationship with money in the process. We're excited to be working with them."
Tumelo already works closely with retail investment platforms and pension providers, allowing them to provide their customers with transparency over the companies they own through funds and a shareholder voice on issues they care about, such as gender equality or climate change.
Currently used by leading pension providers such as Legal & General and Aviva Investors, as well as retail investment platforms including The Big Exchange, Tumelo's solution has gained rapid popularity within the pensions and investment industry, where it now plays a key role in reforming the system and enabling organisations to fulfil their ESG commitments in the most transparent and engaging way.
Notes to editors
For press enquiries, please contact:
The lang cat – Scott Sinclair at scott@langcatfinancial.com
Seccl – Stuart Sheppard at stuart.sheppard@seccl.tech
About Tumelo
Tumelo is an impact-focused financial technology firm that empowers investment and workplace pension providers by giving their members and customers transparency over the companies they are invested in and a voice on issues that matter, like climate change, human rights, and gender equality.
Tumelo's solution is delivered via easy to integrate APIs and/or a white-label user-facing platform. The software connects with investment platforms and pension schemes to create a seamless user experience, improving customer engagement, insight, acquisition, and retention.
Tumelo works closely with fund management and stewardship teams to ensure that the voice of underlying customers is represented in decision-making and considered during strategic or product development initiatives.
Tumelo's technology is currently used by market leaders such as Legal & General, Aviva, Cushon, Wealthify, and iClima.
To find out more please visit www.tumelo.com or email hello@tumelo.com to request a demo.
Follow us:
Twitter: www.twitter.com/Tumelohq
LinkedIn: www.linkedin.com/company/12608798
About Seccl
Seccl is a custodian and investment technology company that powers firms at the cutting edge of financial advice and wealthtech.
On a mission to rebuild the infrastructure of investments and advice, Seccl provides firms of all sizes with affordable custody, trading and settlement services, feature-rich investment management technology, and a suite of paperless adviser and client portals.
Financial advisers and investment managers can combine these modules to operate their own platform – helping them to take control of their client relationships, improve their customer experience and own more of the value chain.
Elsewhere, technology-first businesses from all sectors can use Seccl's publicly documented APIs to get plug-and-play access to the financial markets – helping them to launch new investment propositions more quickly and affordably than ever before.
In 2019, Seccl was acquired by Octopus Group, the £10 billion group of companies that includes Octopus Investments, Octopus Energy and Octopus Ventures.
https://seccl.tech