Two in three consumers are in the dark over where their pensions are invested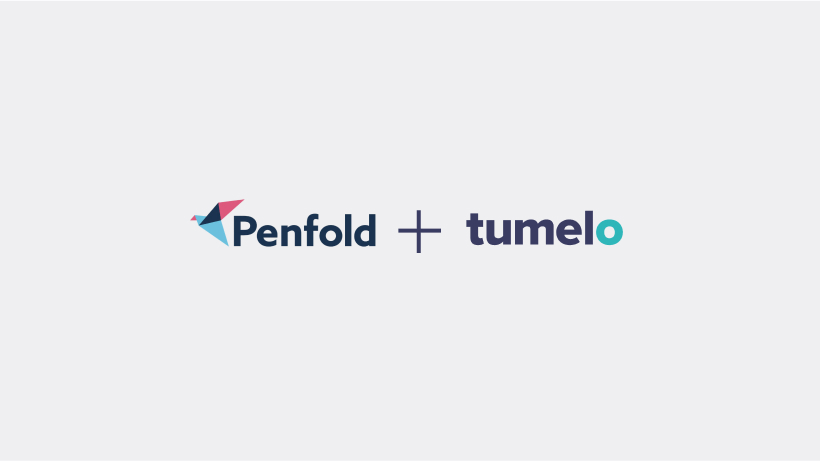 Penfold launches first ever 'Have Your Say Dashboard' using Tumelo's software to give users easy access to see where funds are invested
● 20 percent would like to see pension invested in renewable energy
● A further 20 percent would prefer to invest in healthcare
According to new research from the fintech pensions challenger, Penfold, over two thirds (67 per cent) of consumers do not know where their pension is invested.
The study of 2,000 consumers also found that 20 percent would like to see their pensions invested in renewable energy and a further 20 percent would invest in health care, given the choice. The science and pharmaceuticals industry also ranked favourably, with 16 percent of consumers stating they would like to see their pension invested in this area.
The survey also found that 16 percent of consumers would like to see their pensions invested in the charity and voluntary sector.
Penfold has launched the 'Have Your Say Dashboard', powered by Tumelo, an impact-focussed fintech, lets savers see exactly where their pension is invested. The dashboard is powered by Fintech firm Tumelo. In a SIPP industry first, the dashboard also shows which businesses have annual general meetings coming up and what is being discussed, so users can tell their fund managers how they think they should vote and take a stance on issues that are important to them. The fund managers submit the legal vote on behalf of savers and report the final outcome through the dashboard.
Georgia Stewart, Co-Founder & CEO of Tumelo said:
"We are delighted to partner with Penfold and enable their savers to have a voice on how the companies their pension is invested in are run. Penfold's platform is changing the way people view and interact with their pension. It's no longer just a matter of financial returns – people are starting to understand that their investments can be a powerful force for good and that their investments should give them a say on key issues such as climate change, gender equality and human rights. Through this partnership with Penfold, we're giving investors the opportunity to look after their own future while building a better world for everyone."
Chris Eastwood, co-founder of Penfold, said: "Your pension isn't just an opportunity to save for the future – it offers you the chance to own a tiny share of big companies around the world and have a say on what is happening within these businesses.
"It's our mission to simplify the pensions industry – this means being transparent. We want our customers to easily see exactly where their money is invested. Our new 'Have Your Say Dashboard' means not only can you see where your money is invested but which annual general meetings are coming up for businesses and which issues are being discussed. The dashboard will then allow you to vote on what matters to you. The fact that people want to see their money invested in renewable energy and the charity sector shows that people care about where their money is invested – but they can't always easily find this information."
"It's the next phase of modernising the archaic pension industry – first we made them digital and easy to access, now we're removing the mystery around where the funds are invested."
Current issues available for users to vote on include:
● Should Amazon have to report on its plastic pollution?
● Should McDonald's report on the use of antibiotics in its meat?
● Should Shell set new targets to limit global warming?
● Should Coca Cola report on how its sugary products affect public health?
● Should Boots' parent company stop selling tobacco?
Case Study
Jolyon Hedges is a freelance translator from London: "When I had a workplace pension it didn't cross my mind to think about where it was invested. When I went self-employed and started looking into pension plans, I realised the impact my money could have - which is why I chose Penfold - it was easy to set up and gave the option for a sustainable pension. Using the Activist Dashboard means that I have full visibility of where my pension is invested and I can actually help make a difference with my savings."
For more information about Penfold visit www.getpenfold.com


ENDS.
For further information, please contact:

The lang cat
Scott Sinclair
07704 338594
Penfold
Naomi Thomas
+44 7917 184752
About Tumelo
Tumelo is an impact-focused financial technology firm that empowers investment and workplace pension providers by giving their members and customers transparency over the companies they are invested in and a voice on issues that matter, like climate change, human rights, and gender equality.
Tumelo's solution is delivered via easy to integrate APIs and/or a white-label user-facing platform. The software connects with investment platforms and pension schemes to create a seamless user experience, improving customer engagement, insight, acquisition, and retention.
Tumelo works closely with fund management and stewardship teams to ensure that the voice of underlying customers is represented in decision-making and considered during strategic or product development initiatives.
Tumelo's technology is currently used by market leaders such as Legal & General, Aviva, Cushon, Wealthify, and iClima.
To find out more please visit www.tumelo.com or email hello@tumelo.com to request a demo.
Follow us:
Twitter: www.twitter.com/Tumelohq
LinkedIn: www.linkedin.com/company/12608798
About Penfold
Founders Pete Hykin, Stuart Robinson and Chris Eastwood set up Penfold in 2019. After working in the financial industry, the trio agreed that there was a clear gap in the market for a pensions company that served them better than the confusing, jargon-filled providers on the market.
After initial FCA authorisation in May 2019, Penfold has since grown to over 25,000 users, raising a total investment of almost £9 million from a combination of angel investors, a Crowdfund and venture capital firms.
The Penfold Pension is operated and administered by Penfold Savings Ltd, Company number 11668244, FCA number 826097.