Tumelo in Forbes: "Tumelo's timing is good."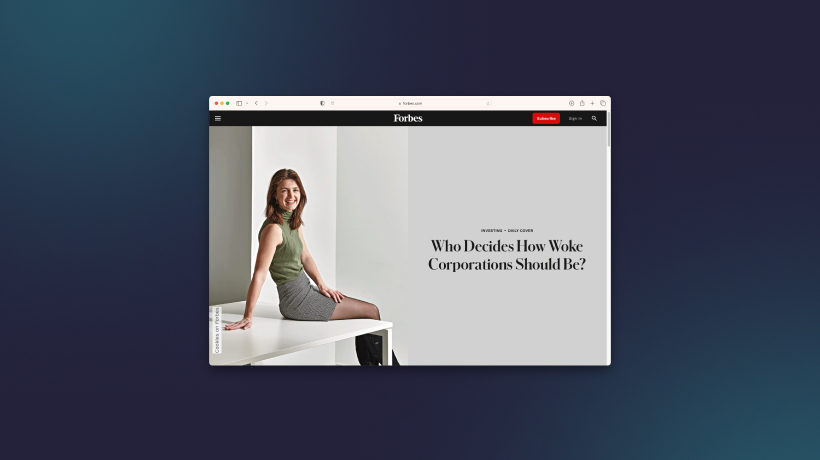 In February, our CEO Georgia Stewart spoke with Forbes US about the origins of Tumelo, our purpose, and the emergence and direction of shareholder empowerment.

Who Decides How Woke Corporations Should Be? was penned by Forbes senior contributor Bill Baldwin and dissects the challenges and opportunities in investor voting rights, as well as examining how the financial services and technology industries are meeting them.
The article covers our beginnings (in the basement of one of our co-founder's homes) and our path so far to 57 employees.

"Tumelo's timing is good," Baldwin writes. "Money managers who just a few years ago might have bristled at the idea of letting customers vote seem to be welcoming the idea today." And as the article explains, one of the principal benefits to fund managers of our platform is that it helps take them "out of the ideological crossfire".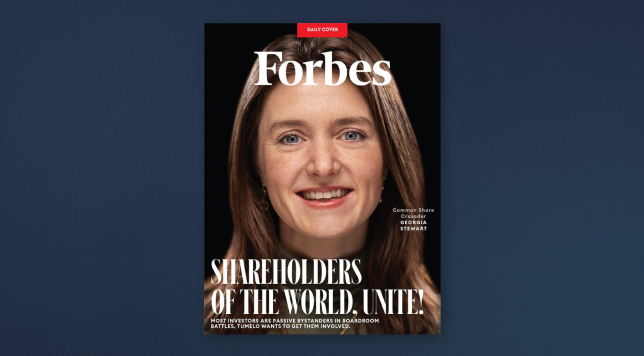 The article featured as a Forbes "Daily Cover" on 6 February 2023, and was included in Forbes US Feb/Mar print edition, Capitalism For All.
You can subscribe to access an online version at https://www.forbes.com/sites/baldwin/2023/02/06/who-decides-how-woke-corporations-should-be/?sh=717549e87f79