"Game-changing" investor-voting with CIRCA5000 goes live
A landmark partnership between Tumelo and impact investor CIRCA5000 will allow investors in the fund manager's ETF range to choose how their shares are voted.
CIRCA5000 has adopted Tumelo's pioneering voting technology for its new range of ETFs, becoming the first UK ETFs to offer this facility.
It means every institutional investor in the CIRCA5000 fund range can choose how they want to vote at corporate annual meetings – via Tumelo's platform – by selecting a voting policy, voting ad hoc, or delegating to their fund manager. The Tumelo platform also allows investors to access research from leading proxy advisor Glass Lewis.
Tumelo said the voting agreement sets a new standard in shareholder democracy and effective stewardship.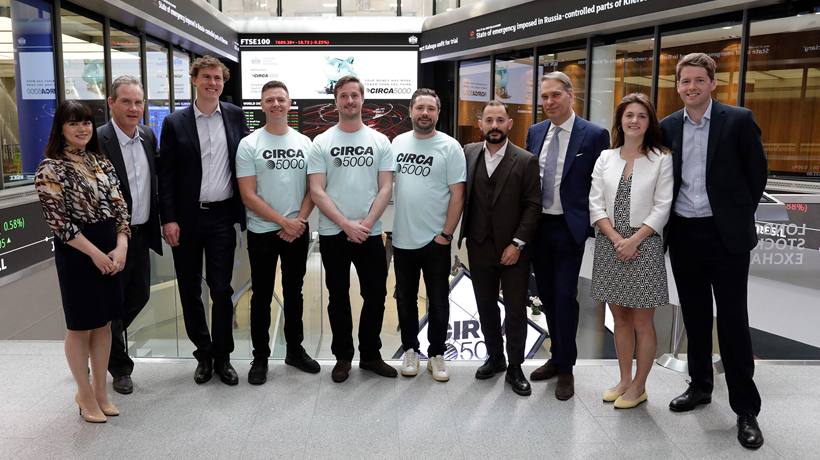 Georgia Stewart, Tumelo CEO, said: "For many investors, the ability to have their say on key votes at the companies they invest in is a game changer. In fact, pass-through voting will become essential if investors want to feel like responsible owners. For fund managers, we believe it eradicates at least one reason why some shareholders divest from funds and look elsewhere."
Tumelo is the only platform to offer pass-through voting and expression of wish to all fund managers' beneficial owners, including both institutional and retail investors.
The new range of CIRCA5000 ETFs – which launched on 7 June 2023 – offers a market-leading investment opportunity for investors looking to support positive change in five key areas: Green Energy & Technology, Sustainable Food & Biodiversity, Clean Water & Waste, Social & Economic Empowerment and Health & Wellbeing.
Tom McGillycuddy, co-founder at CIRCA5000, said: "The listing of the CIRCA5000 range of ETFs presents an opportunity for investors to make a positive impact through investing in the companies that are solving the world's biggest challenges – and have a say in how those companies are run.
"The landmark partnership with Tumelo allows investors in our ETFs to choose how to cast their vote. This collaboration with experienced partners Tumelo and Glass Lewis supports our focus on effective stewardship."