Tumelo's Employee Experience Manager talks inclusive hiring and more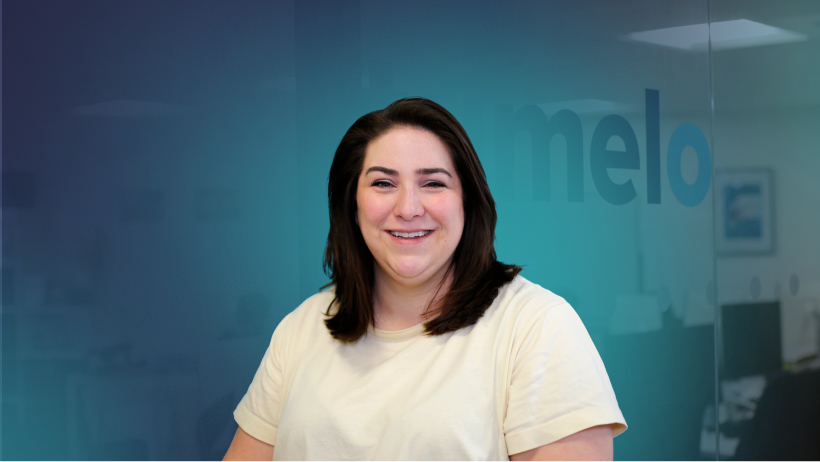 Author: Iskandar Suhaimi, Content writer, Tumelo
In this blog, we speak to Laura Cloherty, Employee Experience Manager at Tumelo, about her role and how she is making Tumelo's recruitment process more inclusive.
Hi Laura, please introduce yourself and what you do at Tumelo.
Laura: I'm responsible for all the traditional HR things, from the day you start, to the day you leave!
The people-related work I do includes making sure that we're working really efficiently, that people have career development, and all those things. We have developed a best-in-class development framework, in-house, with input from the whole team. This will help to accelerate the growth of everyone in our team, and incorporates our company values as well as personal goals into all performance conversations.
It's also my responsibility to build a really strong culture that matches the really incredible people we attract. Enabling growth, learning, and making sure that people feel really happy with their roles at Tumelo.
What's your favourite part about the Tumelo culture?
Laura: I know it's so traditional to say the people, but I really think we attract interesting candidates to Tumelo. Our team is so diverse and fun, but we also maintain a really high bar for everyone.
My favourite part of my job is running our monthly Tumfest — getting the whole team to just spend the day together [and tackle strategic problems]. We do loads of fun activities and get really interesting speakers to come, and I feel everyone is just craving it a bit since the pandemic.
It's also not awkward to talk to anybody in the team, that's the beauty of Tumfest. Everyone just wants each other to do well, and there's that nice culture of support.
You've recently been looking into Tumelo's recruitment process and working to make it more inclusive. Can you share more about that?
Laura: As a business, we're making big strides in changing the financial industry, so I wanted to reflect that internally.
There's so much research around the benefits of having a really diverse team. I wanted to re-engineer our recruitment process and eliminate the things that block us from accessing a diverse pool of candidates. It's especially hard in engineering, as traditionally the field is quite male-dominated.
I'm looking for sustainable change. Token hiring practices like diversity quotas and positive discrimination, they don't target the root cause of a lack of diversity. The problem is,
"You can advertise a role in as many diverse recruitment sites as possible, but if the process those candidates jump into doesn't enable that diversity of thought, there's no point."
That's how I settled on Applied, a recruitment software that eliminates as much bias out of the recruitment process as possible. Using Applied, candidates will send in completely anonymised CVs at the first stage, as well as answer several role-specific questions.
I think this is really important because I don't want to review candidates on whether or not they can write a page that describes themselves very well. It also eliminates any unconscious bias we might have around names.
We will then score those anonymous applications and select those with the highest scores for a second-stage interview. I can't go too much into the questions we'll ask, but candidates can expect detailed and specific feedback after the interview. Selected candidates will then have a final interview before we make our decision!
How is this different from Tumelo's previous recruitment process(es)? Why was it important for you to move to Applied?
Laura: Our previous process was traditional: we advertise an opening, collect applicant CVs, and then filter those to find the best candidates for interview.
Using Applied, it's about making sure that no matter who gets the job at the end of the day, we've done our best to ensure that the process has been fair. It is about making sure that everybody gets the equal chance to show us their skills and what they can bring to Tumelo.
I'll be honest — at the beginning, it is going to be harder doing it this way. It's an investment on our part, and it will take more investment from the candidates as well. But what we'll get in return is so much more valuable, and I genuinely think it's worth it.
Ultimately, it's not going to fix the diversity problems of the world, but it's the right step towards that.
What do you think sets Tumelo apart from other fintechs and startups, from a culture and workplace perspective?
Laura: As a startup, everyone works really hard — at times it can be intense! But I think what sets us apart is warmth.
The team just wants each other to do well, and we go out of our way to help each other.
It all stems from the co-founders Georgia, Will and Ben, who for the past five years have been committed to building a really supportive culture. Usually HR comes after product discussions, but the founders were people-first from day one.
When you join, the expectation is not that you login, work remotely, and don't socialise with colleagues. We are all in this together, working towards the same goal. I think warmth is that one word that I would use to describe Tumelo, because we're just there for each other, and it's really nice.
--
This blog is part of a series that highlights the amazing people working in Tumelo. If you're interested in joining the team, check out our We're Hiring page.