Tumelo powers new landmark pass-through voting solution for £2bn Camden Pension Fund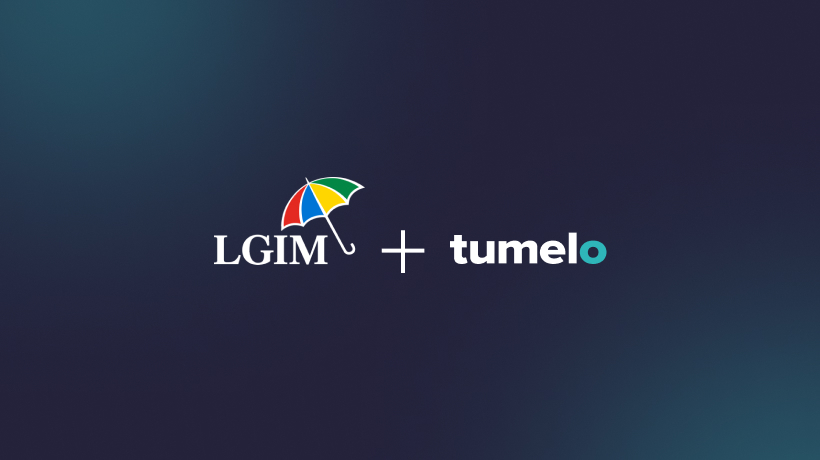 Tumelo is enabling a new pass-through voting solution being offered by Legal & General Investment Management (LGIM), making it one of the first UK asset managers to embrace this level of client empowerment.
The £2bn Local Government Pension Scheme (LGPS) for Camden is the first client to take advantage of the pass-through voting partnership, allowing it to vote directly in line with its responsible investment values including CEO remuneration and climate change.
The tie-up with Tumelo enables LGIM clients such as pension schemes to apply their preferred voting policy to shareholder proposals across their pooled fund holdings and applies to a large number of LGIM funds at the point of launch.
For a more details on this partnership, view our case study here.

How pass-through voting works
Tumelo has provided 'expression of wish' voting capabilities to LGIM and their clients since September 2020, allowing them to communicate their voting preferences.
With 'expression of wish' voting, clients do not have a direct say on their proportional vote, and although fund managers may take the clients' views in to account, the fund managers' voting may not necessarily align to their clients' preferences. This potential for misalignment is exacerbated for clients invested in the same securities across multiple investment managers' funds, who may vote differently to each other.
However, Tumelo's pass-through solution enables pooled-fund investors to vote their shares in proportion to the value of their investment in the fund, giving them the flexibility to engage in voting for the first time, or continue to delegate voting activity to fund managers should they choose. Clients may apply their preferred voting policy or vote on individual issues, while their manager votes the rest.
For policies, clients can bring their own, or build/select one from any proxy advisor. Once a policy is chosen, clients can always override the recommendation through an easy-to-use interface and smart notifications. Any votes clients don't place fall back into the fund manager's own voting allocation.
Camden Pension Fund signs up
The first client to take advantage of the LGIM and Tumelo pass-through voting solution is the £2bn Local Government Pension Scheme (LGPS) for Camden.
While votes in Camden's segregated mandate are cast in line with its values via a bespoke voting policy by proxy advisor PIRC, votes attached to its pooled funds were previously cast by LGIM. The new pass-through voting solution enables Camden to apply its voting policy consistently across its entire book.
This arrangement ensures that both Camden's segregated mandate and pooled-fund investments are voted in the same direction, strengthening its stewardship. Examples of the types of issues Camden will now be able to direct their vote on include CEO remuneration and climate concerns.

Rishi Madlani, Chair of Pension Committee, Camden Pension Fund, comments:
"Since 1996, we have voted equities in segregated mandates with our bespoke vote policy. Yet, for pooled funds we have always been forced to accept the fund managers' policies, which are different to our own. This has led to misalignment of voting across our portfolio and sometimes with our own responsible investment beliefs.
"That's why we are proud to be among the first to use pass-through voting on pooled funds. We can now ensure Camden has one, strong voice in the market on the most important issues for the scheme and its members, such as curbing CEO remuneration and combatting the climate crisis. We hope our decision will inspire other LGPS funds to embrace pass-through voting to drive alignment across third-party fund managers, maximise the strength of their voice, and ultimately ensure good stewardship is at the heart of their investment process."

Georgia Stewart, CEO of Tumelo, says:
"Investors, whether retail or institutional, are becoming increasingly aware of the power they have to make a difference with the companies they invest in. At Tumelo we help amplify their voice and ensure their money is working the way they want it to.
"Particularly for institutional investors like pension funds, stewardship is absolutely vital and our technology helps them exercise the pooled voting power they have to make a real difference on behalf of their members."

Michael Marks, Head of Investment Stewardship, LGIM, says:
"At LGIM, our voting is aligned with our engagement and stewardship policies and we see it as a vital 'tool' to escalate our engagement in line with our published policies. This is an exciting development for Camden and we will continue to work closely with all of our clients to aim to reflect their views when it comes to important issues, whatever their preferred approach to voting. Ultimately, we believe engagement with companies is essential to the overall goal of improving ESG standards in the global markets in which our clients are invested and voting is a key tool in our engagement activity."

Alan MacDougall, Managing Director of PIRC, adds:
"Demand amongst our clients to be able to adopt and apply their own voting policies continues to grow rapidly. We're delighted to be able to support Camden in developing its stewardship activity and expect more funds to follow their lead. The work undertaken by Tumelo and LGIM shows that there are no longer any barriers to asset owners who want to vote their own way."