To ESG or not to ESG: Anti-woke ETF launches with $250million+ of assets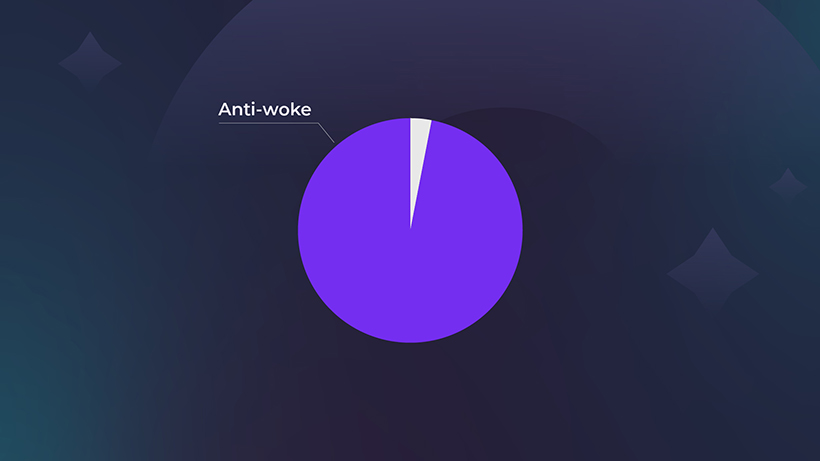 Author: Charlie Barlow, VP Fund Manager Partnerships, Tumelo.
As the world's largest asset managers continue to champion the case for ESG (Environmental, Social and Governance) investments, Strive Asset Management has come full circle and launched its first exchange-traded fund (ETF), the U.S. Energy ETF (NYSE Arca:DRLL).


Striving to be different
Strive's opinion is that BlackRock, Vanguard and State Street - the three largest asset managers in the world by assets under management (AUM) aka the Big 3 - are using their clients' capital to advocate for ESG opinions that most of their clients don't agree with, essentially breaching their fiduciary duties.
With negative ESG headlines becoming more prevalent in recent months, including a damning Wall Street Journal editorial from 15th August 2022 entitled "The ESG Backlog Has Arrived", Strive has firmly positioned itself as the champion for the anti-political, anti-woke investor.
Strive put engagement ahead of divestment and will use shareholder engagement and proxy voting to impress a non-ESG policy on companies, voting on the most advantageous fossil fuel outcomes.
Against the backdrop of U.S. mid-term elections in November, Strive has taken a contrarian stance versus the ESG agenda as they focus on "iconic American brands delivering high-quality products that improve our lives, not controversial political ideologies that divide us".
There is no doubting the influence of the three largest asset managers, controlling $22 trillion in assets - an amount greater than the U.S GDP. Strive claims that the U.S. energy sector has suffered most due to the ESG agenda, with their Co-Founder and Executive Chairman, Vivek Ramaswamy, citing the disingenuous way in which the Big 3 are pursuing their ESG agenda. In their opinion, BlackRock is poised to pick up any projects that a U.S. company might abandon due to ESG screening "because PetroChina, a company they also own a significant stake in, will likely be the beneficiary."
Return of the investor vote
All of this begs the question - if investors already had the option to vote their shares, would Strive have even felt it necessary to launch their U.S. Energy ETF?
Democratising the vote and returning it to underlying investors could potentially address Strive's concerns about a power imbalance, while also giving every investor - on whatever side of the political spectrum - the power to have their say.
Then, instead of dividing their assets across ETFs with different agendas, people can come together, knowing they have the freedom to express their beliefs through their assets.
Surely this would truly improve our lives.