Starbucks workers'-rights vote heats up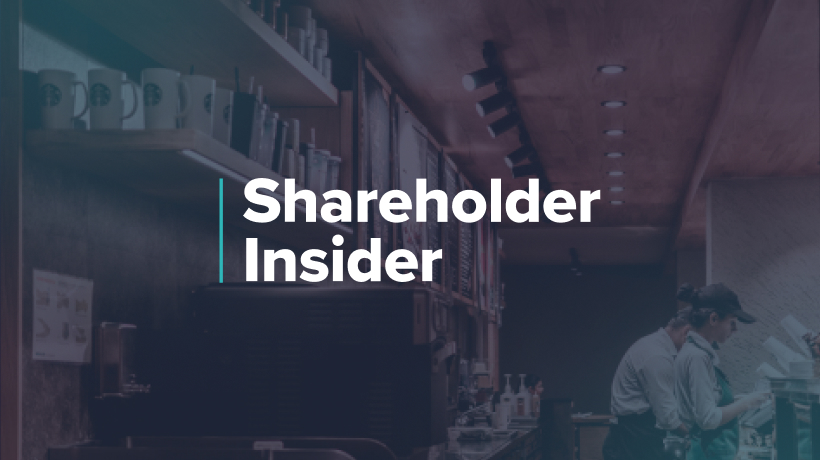 Starbucks will be feeling the pressure on the workers'-rights front, as investors are advised to vote for more transparency on the coffee giant's policies; against management recommendation.
Glass Lewis and ISS, two of the world's largest proxy advisors, have advised shareholders to support a shareholder proposal asking Starbucks to assess its commitment to workers' rights.
The proposal, which was filed by a coalition of shareholders including Trillium Asset Management and Pensions & Investment Research Consultants (PIRC), claimed that Starbucks doesn't walk the talk when it comes to support for workers' unionising rights.
Despite Starbucks saying that a human-rights impact assessment is already underway, Glass Lewis was reported to have said that an assessment of Starbucks' professed commitment to workers' freedom of association and collective bargaining rights would benefit shareholders.
In related news, the National Legal and Policy Center has released a memorandum recommending shareholders vote "against" the election of incumbent CEO Howard Schultz onto Starbucks' Board, in order to avoid overshadowing CEO-elect Laxman Narasimhan.


ESG proposals fail to woo Apple shareholders
Apple's virtual AGM, which took place on March 10th, proved that the tech company has regained shareholder confidence.
Support for management proposals were high, with its say on pay attracting 98% shareholder support (compared to 64% last year), while its Chair, Art Levinson, was re-elected with 94% shareholder votes "in favour".
Meanwhile, none of the five shareholder-backed proposals received majority support. This contrasted with last year's results, where two shareholder proposals were passed. On average, the proposals — which focused on issues ranging from business in China to a civil-rights audit — garnered 15.3% support.
A proposal on gender and pay gap received the highest support at 34%, which could elicit a response from the tech company.


Half of successful shareholder proposals not acted on, finds UNPRI
Research by the United Nations' Principles for Responsible Investment (UNPRI) has found that "only half [of companies] said they have implemented or will be implementing the proposals their shareholders passed, in part or in full".
Meanwhile investors believe this figure to be lower, with those surveyed believing that companies will only fully implement 23% of proposals.
In its article "Are corporate boards responding to successful shareholder ESG proposals?", the UNPRI highlighted the importance of companies responding to shareholder votes as part of good shareholder governance.
The UNPRI is an organisation created by the UN to promote responsible investment. Aside from empowering investors to engage companies on ESG issues, the UNPRI also maintains a database of upcoming shareholder proposals.


SVB shareholders file lawsuit
The collapse of Silicon Valley Bank (SVB) and its subsequent acquisition by HSBC have sent waves of trepidation across the banking sector and the startup industry.
As a result, frustrated shareholders have filed a class-action lawsuit against the bank, its CEO, and its CFO, claiming that the bank concealed vital information on the risks that its Silicon Valley Bank unit faced.
Reuters reported that shareholders, led by Chandra Vanipenta, claimed that SVB failed to disclose how rising interesting rates could leave it worse off compared to other banks.