ESG resolutions set for a record high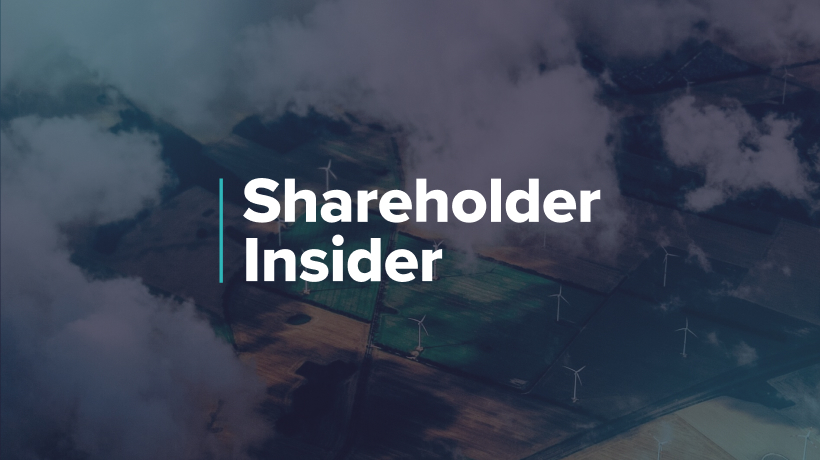 A record number of ESG-themed proposals are en route for this AGM season, according to the newly released Proxy Preview 2023 compiled by As You Sow, Sustainable Investments Institute and Proxy Impact.
So far, at least 542 shareholder resolutions on environmental, social and governance (ESG) issues have been filed, which is on track to meet - or indeed exceed - last year's record number of 627.
Points of note this year are a sustained increase in climate-change proposals, and more resolutions about reproductive health (following the US Supreme Court decision last June). There is also a new theme of urging companies to commit to international standards that protect the right to organise unions.
Introducing the report, As You Sow CEO Andrew Behar writes: "This is no place for political theater... Polls show the vast majority of a new generation of retail investors, 401(k) plan participants, pensioners, family offices and others who until now have been on the sidelines of proxy voting, support company policies and practices moving toward justice and sustainability."


Shell tries to snap-shut climate proposal
Shell has recommended that its shareholders vote against a climate resolution that'll appear at its AGM in May. The resolution, filed by activist group Follow This, calls for stricter emissions cuts by 2030 from the oil giant.
Ahead of this year's AGM season, Follow This co-filed resolutions with six institutional investors managing $1.3 trillion in assets. The group is targeting four of the world's largest oil companies (BP, Chevron, Exxon Mobil and Shell) and asking them to set more stringent climate targets for 2030.
Specifically, Follow This is asking for climate goals to be aligned with the Paris Agreement and for companies to commit to absolute emissions cuts rather than intensity-based targets. This would include scope 3 emissions (generated by the combustions of fuels they sell).
Biden says "no" to proposed anti-ESG bill
At the beginning of March, US republican lawmakers managed to pass a bill in Congress that sought to remove a rule allowing retirement funds to consider environmental, social and governance (ESG) issues in their investment strategy.
The lawmakers trying to get the rule removed feared that this rule created by The Department of Labour could allow fund managers to prioritise the consideration of ESG factors over financial returns.
However, that change in legislation is now unlikely to happen as President Joe Biden vetoed the bill this week, in a long-awaited move.
Biden, when discussing the veto on Twitter, said that if the bill had gone any further it would "put at risk the retirement savings of individuals across the country". But this may not be the final word on this matter; the presidential veto could still be overturned if 2/3 of Congress vote to support that action, however, many expect that scenario to be unlikely.
So, as it stands, as long as doing so does not violate their core fiduciary duty to members, fund managers are still allowed to consider ESG factors, consider their members' preferences, and are still duty-bound to manage shareholder rights, including proxy voting.