No insults at AGM, warns Aviva chairman.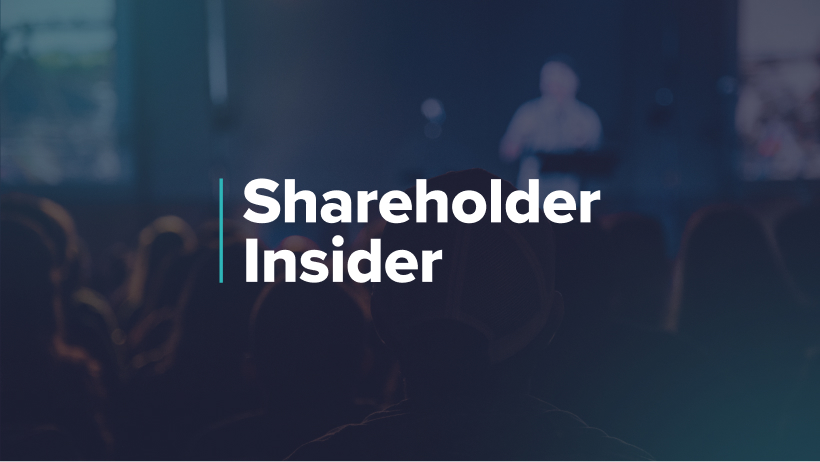 Aviva's chairman, George Culmer, has warned shareholders that disrespectful behaviour will "not be tolerated" at the insurer's AGM on May 4th, reveals The Guardian. This comes after last year's meeting, where sexist comments were directed at CEO Amanda Blanc saying she was "not the man for the job" and should be "wearing trousers".
In the AGM notice, Culmer states that Aviva is committed to constructive dialogue with shareholders, but courtesy and respect are expected from attendees. The notice also says it'll be up to the Board and hired security to decide what kind of comments could result in a person or group being removed from the meeting.
Barclays' Board judgement under scrutiny
Proxy advisor ISS is urging Barclays shareholders to use the AGM in May to question the "judgement" of the bank's Board, says the Financial Times. This relates to the company directors' support for former CEO Jes Staley, despite revelations about his close friendship with deceased sex-offender Jeffrey Epstein.
Staley stepped down in November 2021 amid a probe by British regulators into whether he was being open about his relationship with Epstein. The Board allowed Staley to leave with £2.4m of his pay and relocation expenses, which some top investors opposed.
"The decision to support Staley in the period between the death of Epstein and Staley's resignation will draw scrutiny," ISS said in a statement this week. "There are questions over the judgement exercised during this period, given the particularly disturbing nature of the charges against Epstein, and their potential for reputational damage."
ISS has not recommended that shareholders vote against any board members or Chair Nigel Higgins at this time, reasoning that it first needs to see the results of continuing regulatory investigations.
ExxonMobil under the cosh on climate
ExxonMobil shareholders are pushing for better clarity on the oil giant's climate goals.
Legal & General Investment Management (LGIM) and Christian Brothers Investment Services (CBIS) have jointly proposed a resolution at ExxonMobil's shareholder meeting, which asks for detailed documentation on how ExxonMobil's net-zero targets will be achieved, and the effects they will have on the environment and the company's assets.
Michael Marks from LGIM commented: "We believe such level of disclosure is imperative for investors to better evaluate long-term risks and economic viability of the business in a carbon-constrained future."