Break the bank: HSBC shareholders demand spin-off vote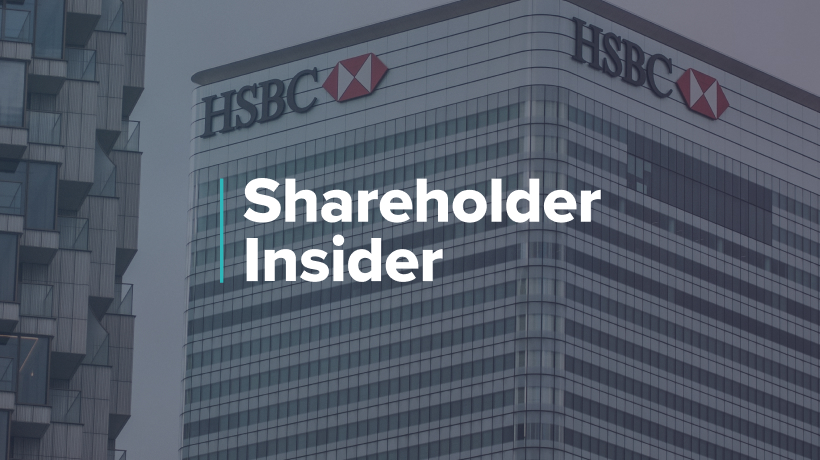 At least 100 HSBC retail investors are calling for a vote to be held at the bank's AGM in May, on whether it should make a formal plan to spin-off its lucrative Asian business.
Activist investor Ken Lui is leading the Hong-Kong based investor group that's calling for the bank breakup. The minority investors are frustrated that HSBC is "underperforming its peers" and that its sprawling global structure is a hindrance. The group echoes calls from HSBC's largest shareholder, Ping An Insurance Group of China, to dispose of the bank's non-Asian businesses in November last year.
Lui told Reuters: "We feel it's the right thing to do by allowing all shareholders to vote on such critical issues rather than keeping it away from the voting process."
He also told the newswire that HSBC has asked for the proposal to be submitted as a "special" resolution which is a sign - he believes - that the bank is " very worried" the proposal will be passed.
An HSBC spokesperson has stated that the requisition from Lui and the investor group would need to be proven "valid" before it's accepted onto the AGM agenda.


Salesforce's activist investors likened to
ice-cream flavours
Activist investors have been circling software giant Salesforce for months, calling for its founder and CEO Marc Benioff to cut expenses, increase earnings and get a better succession plan in place. But in light of delivering one of the "best quarters in the history of software", with an earnings cycle that outperformed expectations ($8.38 billion actual revenue versus the $8 billion predicted by Bloomberg), Benioff has put forth an empathetic front when asked about his activist critics:
"It's kind of like going to an ice-cream store," Benioff told a reporter at Barron's. "They're all different flavors. And they all have different kinds of characteristics, they have different levels of expertise."
He was referring to a core group of activist investors recently swarming Salesforce: Dan Loeb's Third Point, Elliott Investment Management, Starboard Value, Inclusive Capital, and ValueAct Capital Partners.
"Benioff continued: "I love all my children equally, but I would say that [ValueAct's CEO Mason Morfit] stands out above and beyond everyone as an expert in enterprise software... Some of the other ones have never worked with an enterprise software company before, so they have a different approach in terms of how to talk to us, and it requires some translation."
Retail shareholders will play a larger voting role, predicts former research leader at ISS
"With the growth in retail shareholder ownership over the last two years to its highest level in 5-Years at 31%, the retail investor is posed to play a larger role than ever before in proxy vote outcomes." This the opinion of Jim Miller, Senior Managing Director of corporate advisory group Alliance, and former Deputy Head of Research at ISS.
In a statement to announce a webinar hosted by Alliance Advisors on the growing importance of the retail investor in voter engagement, Miller noted:
"While retail investors have not traditionally voted at the same rate as institutions, approximately 29% of retail investors did vote proxies in 2022. Pass-through voting proposed by the INDEX Act; statements by BlackRock, Vanguard and other asset managers that individuals in "pooled" accounts will soon have the option to vote; combined with the prospect of voting made easy by the asset managers through which many retail shareholders are invested, leads many to predict that we could see a marked decrease in the historical voting apathy for that group of investors.
"Viewed in total, this broadens the need to engage all shareholders and strengthens the need to find creative ways to reach Retail Shareholders."
Korea introduces "say on pay" votes for banking sector
Shareholders of banks in Korea will be able to actively vote on the pay and remuneration policies of the company executives, reports The Korea Times.
It comes as part of a government move to promote competition in the local banking industry, and a result of a task-force meeting focused on improving bank management and practices.
This was likely triggered, in part, by recent criticisms from President Yoon Suk Yeol against the country's bank-management practices, including "hefty" bonus parties for company executives.
An official from the Financial Services Commission (FSC) said: "The task force meetings are focusing on yielding results that actually increase the public's real benefits, such as consumers' better accessibility to financial products and lowered burden from interest rates, instead of turning up industry players' interests."