"Weirdest" year for shareholder proposals, predicts experts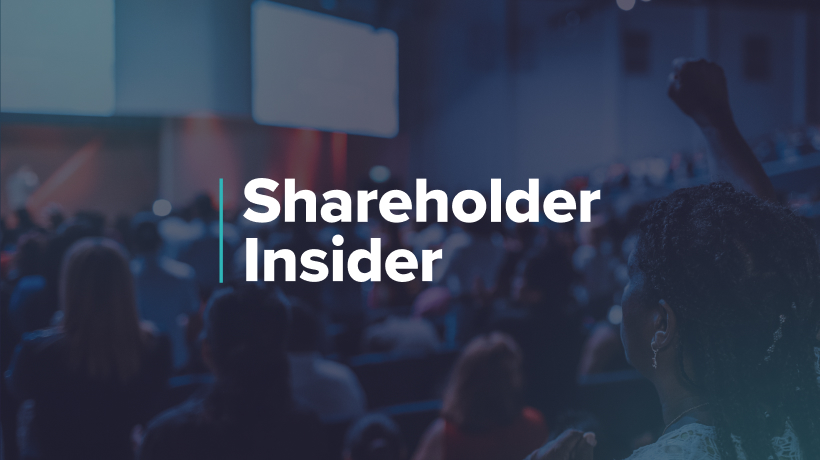 "This year will be unlike any other. 2023 is poised to be the most unique, and, quite frankly, weirdest year for shareholder proposals we have ever seen." This is the prediction of directors from FTI consulting, who recently wrote a post in the Harvard Law School Forum on Corporate Governance about the common pitfalls of shareholder proposals.
They cited five main reasons for the prediction, including institutional investors' delegation of voting activity to clients, and the increasing volume of shareholder proposals being submitted — despite shrinking support.
Given the proxy landscape, FTI advises companies to avoid "common shareholder proposal mistakes" which include refusing to engage with proposal submitters, lengthy and unstructured responses to shareholder requests, and assuming that previous AGM results will predict future outcomes.
Starbucks defends its push against unionisation
Starbucks is facing mounting pressure on several fronts regarding its anti-unionising efforts.
At its recent March AGM, 52% of shareholders voted in favour of a shareholder proposal asking the company to get an independent assessment of its commitment on employees' freedom of association and collective bargaining.
In a LinkedIn post, co-filer PIRC shared the names of those that backed the proposal, including asset managers CalPERS, Norges Bank Investment Management, and Schroders. This is not so surprising as proxy advisers Glass Lewis and ISS both recommended shareholders vote in favour of the proposal, against management's recommendation.
This shareholder revolt was swiftly followed by former Starbucks CEO Howard Schultz's appearance in front of the Senate, to address the company's alleged violation of labour laws. As reported by NPR, Mr. Schultz repeatedly denied breaking any laws and defended the coffee company's anti-union stance, saying that "[the company's] preference is to maintain the direct relationship we've had with our employees, who we call partners."
However, while Starbucks faced a heavy roasting from Democratic senator Bernie Sanders, the company enjoyed support from Republican senators who called the hearing a "witch-hunt".
Former UBS CEO returns to lead Credit Suisse takeover
Following UBS' controversial $3.25 billion deal to rescue Credit Suisse, UBS' former CEO Sergio Ermotti has now been brought back to lead the operation. Meanwhile, the incumbent CEO Ralph Hamers is understood to be staying on as an advisor for a transition period.
The move appears to have been orchestrated by UBS Chair Colm Kelleher, the Financial Times reports. "It's about having the best person in our opinion to affect the execution of this merger", said Mr. Kelleher on Wednesday, March 29th.
Shareholders concerned about the takeover seem to be happy with the change, with Davide Serra, CEO of asset management company Algebris, saying that "As a shareholder and bondholder, we are very happy". UBS' shares were up almost 4% following the announcement, signalling confidence in the move.