Hosted by: UKSIF
Date: 8 March 2023
Time: 08:30 - 14:30
Location: London Stock Exchange, UK
This will display for Custom Fields Sections only.
To register visit the UKSIF website
https://www.uksif.org/events/uksif-ownership-day-2023/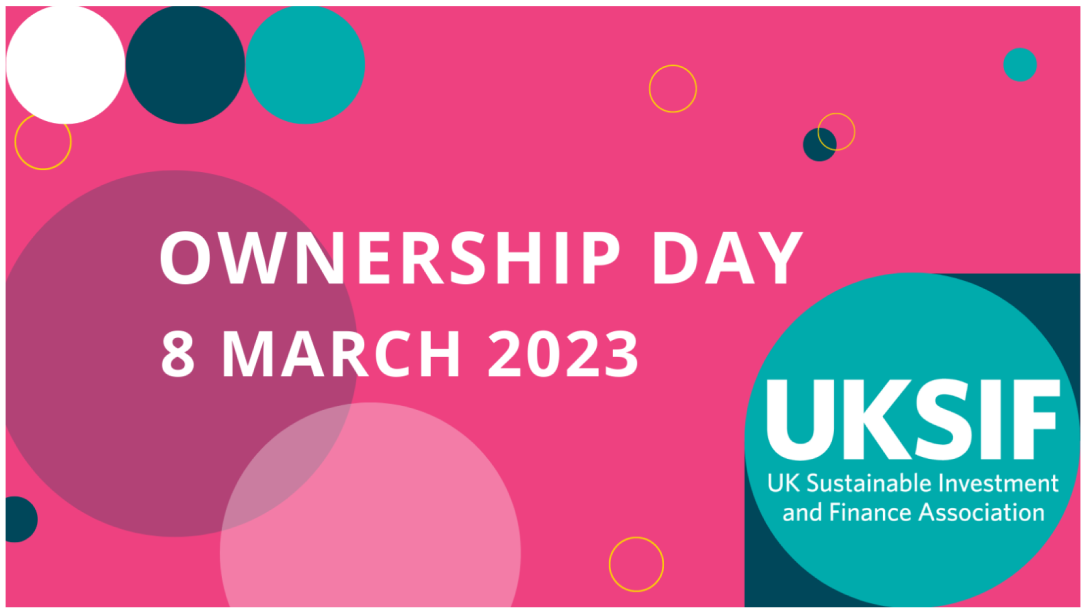 The UKSIF Ownership Day provides a platform for asset owners to discuss the latest topics and issues that are at the forefront of their minds.
Some of the key topics that will be discussed include the social issues taskforce, vote reporting group, macroeconomic issues, manager selection and portfolio construction.
As UKSIF members, we look forward to seeing you at this exciting conference.
To register visit the CII website.